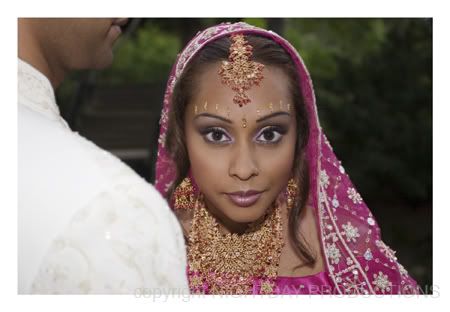 Is it necessary to feed your vendors the day of the wedding?
My answer is yes, if we are talking about vendors that are with you for the better part of the day: such as the videographer, photographer, day-of-coordinator, and DJ, to name a few.
Here are a couple of tips to keep in mind:
- A vendor will perform better if his stomach isn't growling (who doesn't, right?)
- Ask your venue about "vendor meals." These are less expensive, simplified meals (they might have less courses, for example) that are especially prepared for wedding vendors.
- There is an advantage to feeding your day-of-coordinator the same food that your guests get: if something is wrong with the food, she will know right away and she might have an opportunity to get it fixed on your behalf.
- You could get your vendors to take some time off and go hunt down their own food offsite, but I would advise against that. They could get lost, or there might not be anything available nearby (many banquet halls are in industrial parks, so typically there are no fast food places nearby). It will be time wasted when they could be working at your wedding.
- Remember to check beforehand if your vendors have food allergies or intolerances.
- You can seat your vendors with your guests or reserve a special table for them. DJs often eat at their booths so they can keep an eye on things, but ask them what they would prefer. Some venues plant the vendor table outside of the reception area; this could be counter-productive, especially for the videographer and photographer, as they could miss an unplanned, spontaneous video or photo opportunity.
- If you must have the vendors eat in the kitchen, or in the lobby, or anywhere separate from where you and your guests are eating, you should assign someone (your coordinator or perhaps a member of the bridal party) the task of notifying the camera crew when a speech or game is about to begin. However, if your Uncle Bob suddenly decides to tell a funny story in the middle of dinner, by the time your bridesmaid runs to the kitchen, notifies the camera crew, they drop the chicken wing and pick up their gear, get into position and focus… the moment may be over.
Don't be shy about addressing this issue with your vendors… trust me, they're used to dealing with it. In fact, many vendors (including myself) mention it in their contracts and pre-wedding consultations.
Happy planning,
Nishi
This article was written by Nishi Dias of Night Day Productions: a Toronto-based video production company. If you'd like to publish this article, please credit, link-back and contact Nishi at:
Night Day Productions
www.NightDayWeddings.com
416-821-8669
Nishi@NightDay.ca
ENTER OUR CONTEST AND YOU COULD WIN FREE WEDDING VIDEOGRAPHY!
http://www.nightday.ca/fan.html