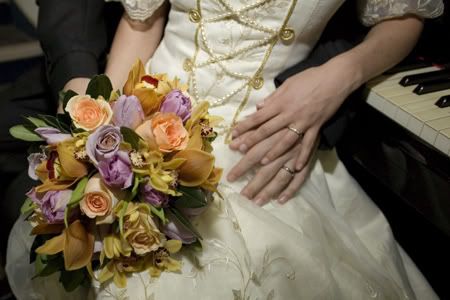 It's summer! This time of year, I get a lot of last minute calls and emails regarding our wedding videography services. As much as I'd love to accommodate everyone, I'm sad to say that it's often impossible to help these poor brides and grooms, simply because they waited too long to contact me.
To avoid frustration and disappointment, it is important that you book your wedding vendors early: for example, I recommend booking your wedding videography at least 9-12 months prior to your event. If you find yourself dragging your feet, keep in mind these reasons to book early:
1. Availability
– The good ones get booked early. Most wedding vendors are small businesses and they can only do a certain number of weddings per weekend without compromising the quality of their services. If you want someone good, book early.
2. Cost
– Generally speaking, pricing goes up the longer you wait, not down. Why not benefit from 2010 pricing even though your wedding is not until 2011?

3. Affordability
- If you give yourself more time to save and plan your budget, you might be able to afford that vendor you REALLY want, instead of settling for the cheaper, less desirable alternative.
4. Practicality
– If you book early, you'll likely have the option of spreading out your deposits so they won't hurt as much. For instance, at Night Day Productions, we take 1/3 deposit to hold a date for you, 1/3 a month before the event and then a 1/3 two months after the event. If you leave your booking to the last minute, you'll be faced with fewer and larger deposits with less time to pay them off. Why not spread out your payments and make things easier for yourself?
5. Sanity
– It's tough enough making an informed decision with all the hoopla out there! Give yourself time to find the vendor that is right for YOU. Read articles about what to look for in a wedding vendor, research web sites and online demo reels and portfolios, do price comparisons. You can find lots of helpful articles
here
.
Planning your wedding should be fun, not an ordeal! Booking early means less stress in the long run. And we can all do with less stress, right?
Happy planning!
Yours Truly,
Nishi @ Night Day Productions
This article was written by Nishi Dias of Night Day Productions, a Toronto-based Videography and Photography studio. Night Day Productions specializes in event coverage, including: weddings, seminars, workshops, funerals, theatre and musical performances.
Nishi Dias, Producer
Night Day Productions
416.821.8669
Nishi@NightDay.ca
www.NightDayWeddings.com
www.NightDay.ca